Since 2019
Come have a seat at our table.
The Chef's Table is a locally owned restaurant where you can enjoy a wide variety of classic American dishes for breakfast and lunch. Head Chef Jacob Fierley has been sharing his culinary creations with Knoxville since opening All-Ways Catering in 2015. Now, as an expansion of All-Ways Catering, The Chef's Table has opened in West Knoxville with the mission to deliver delicious, chef-prepared cuisine at an incredibly affordable price.  We invite you to pull up a seat at our table soon.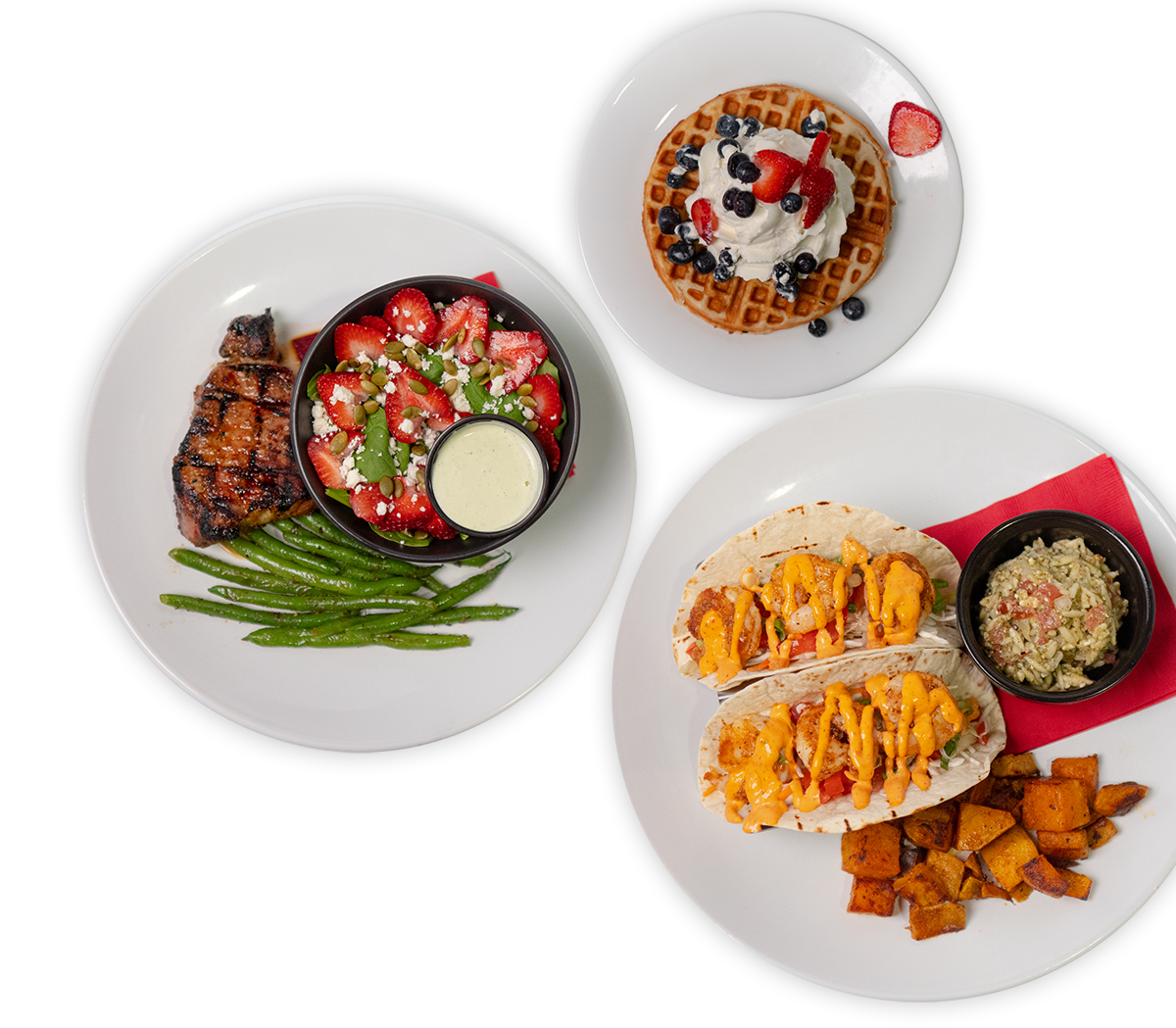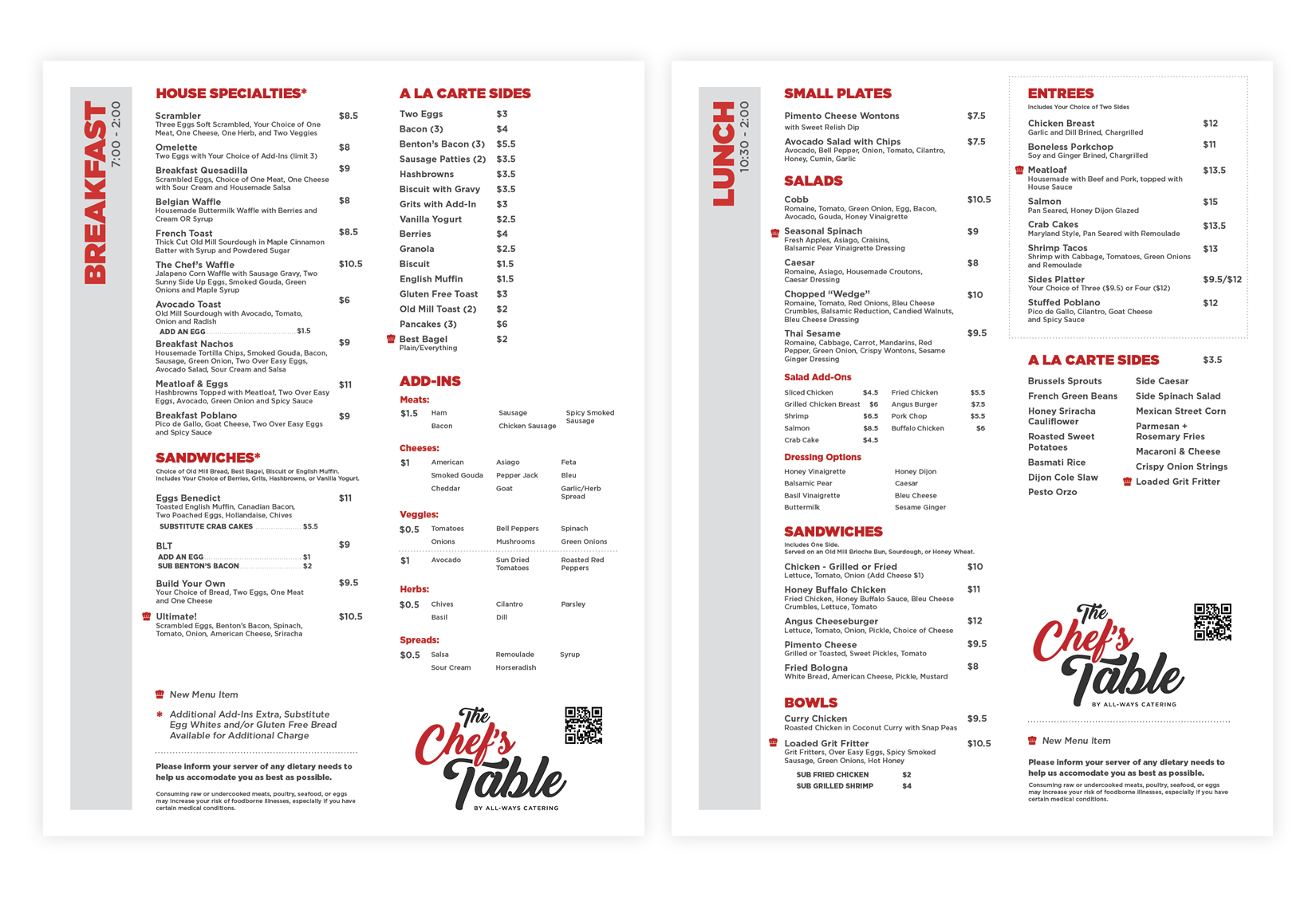 9111A Executive Park Dr., Knoxville, TN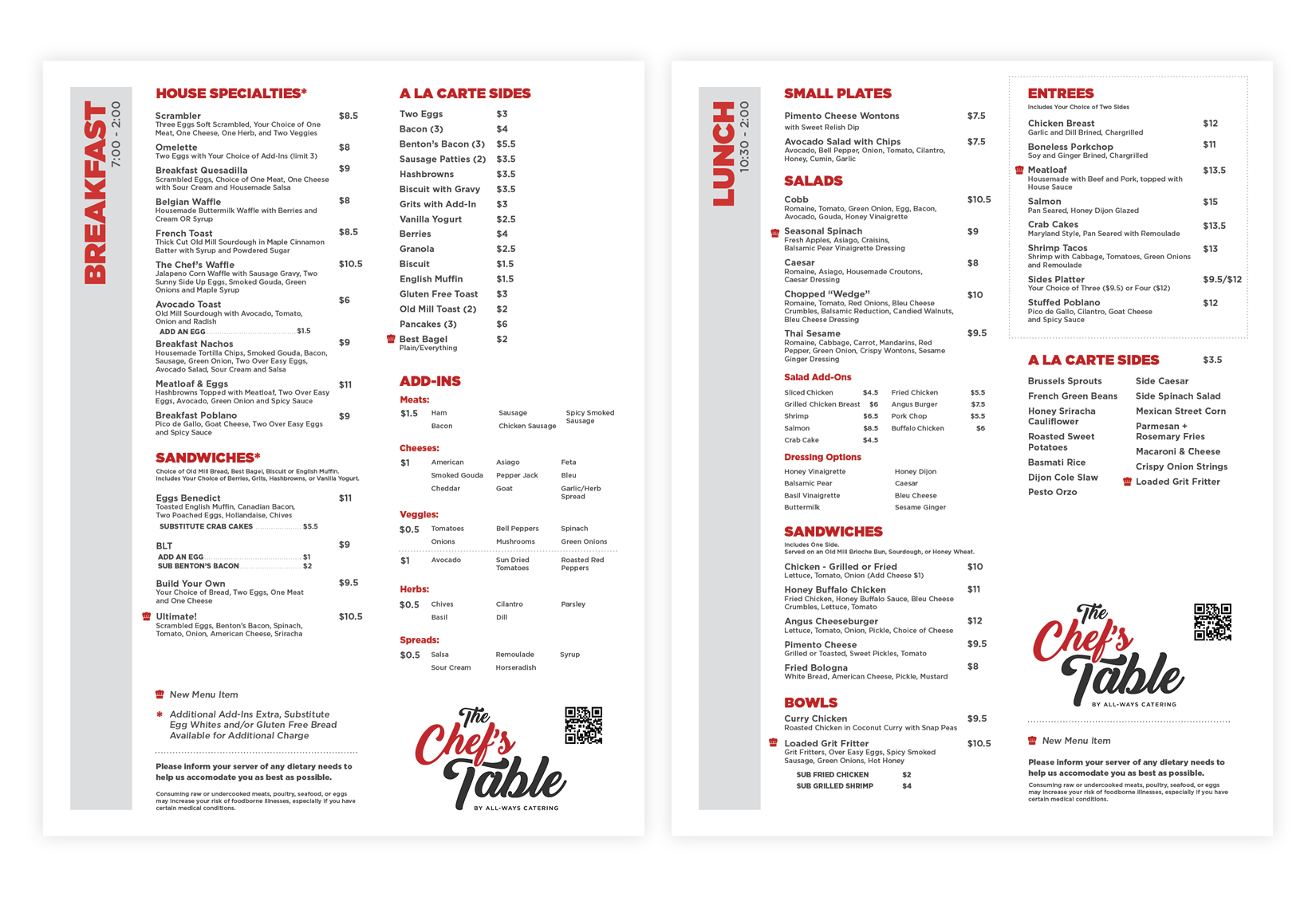 9111A Executive Park Dr., Knoxville, TN
Straight From the chef's table
We Believe in Quality
At The Chef's Table we pride ourselves in creating delicious meals with quality ingredients. Every meal is prepared from scratch with fresh ingredients by one of our in-house chefs. The Chef's Table restaurant is home to a large commercial kitchen, providing an amazing and inspiring space for food preparation. Each ingredient is prepared to perfection and every plate served at The Chef's Table boasts a beautiful presentation. Whether you're in the mood for a beautiful chef-inspired salad, a breakfast spread suited for royalty, or better-than-at-the-beach crab cakes and shrimp tacos, we've got you covered. You're about to discover your new favorite spot. We'll see you soon.